"I Urge You To Go And Lock The Door... Take The Phone Off The Hook... Grab Your Favorite Beverage And Study Every Single Word Of This Letter- Because It's Just That Important!"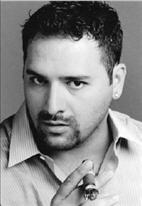 Date:
From the desk of Vincent James
Re: Author of "My Millionaire Blueprint"
Dear Friend,

ou don't realize it yet, but in the next 8 minutes you're going to learn the secret of how to stop money-worries for the rest of your life.
Read what marketing guru- Gary Halbert has to say about me and why you should listen to every word I say...
"He created a business that generated a lot in 23-short months."
"I got to know this guy. He's from New Jersey, as street smart as they come, and he has the energy of a shitweasel on amphetamines.
He created a business that generated a lot in 23-short months. Vincent did this with just a pen, a pad, and a simple idea. I believe this is by far the most important marketing product ever put together.
In it, he reveals a lot of secrets that even I have never before revealed to anyone (except a few clients and my closest friends). If you dare say the information you get from this product was already known to you or it wasn't worth the money, you are much more than a shitweasel.
You are a stone-cold, unethical liar. Believe it or not, much of this information is so electrifying; it was unknown even to me. And I am now using these secrets when I create advertising for myself or for my clients.
Anyway...
Are you interested in discovering proven "step-by-stepĒ techniques for DRAMATICALLY exploding your bank balance?
Would you like to QUICKLY set up a print promotion or website that makes you money...
If so... I know youíll find this letter EXTREMELY valuable...
"Because Iím Going To Show You What Took Me 12 Years To Perfect- (And Even Spent 94 Days In Stripes To Learn)- A PROVEN "Battlefield-TestedĒ System For Learning, Mastering And Profiting From The BEST Business In The World!Ē
I could have written a fancy pitch for my system... but I decided to let the product speak for itself. Iíve simply reprinted the entire "IntroductionĒ for your review:
Introduction To:
"My Millionaire Blueprint"
If you think being educated about a new profession from a guy who plead guilty to Fraud and Money Laundering is a bad idea...
...this is not your course.
If you think learning how to make millions of dollars from a guy who almost lost $48 Million in a brutal lawsuit- practically making him homeless- is a bad idea...
...this is not your course.
If you think discovering how to live the "good lifeĒ from a guy who was facing 10 years in prison is a bad idea... again...
...this is not your course.
But if you are looking for the real... the genuine... the no bullshit way to become filthy rich- and at the same time- avoid any of the pitfalls massive success comes with...
...this will be the most rewarding course youíll ever read.
"You See, Iíve Made Money Using The Very Same Techniques Iíll Reveal To You In This Course."
Iíve also nearly lost all of my fortune being stupid with my success.
This is my first major course. I am not an accomplished author, so this course will have some flaws.
If you read for style, or for literary quality, like I was saying before, this may not be a course for you.
"But There Are Paragraphs In This Course- Ideas In This Course- Whole Chapters In This Course That I Have Never Had The Guts To Put Down On Paper Before!"
And they will open doors to you- maybe as soon as tomorrow- that otherwise might have taken a lifetime of waiting for you to walk through.
Right now... Iím sure youíre skeptical. But let me make you a small promise:
Give me a few days.
Read this course.
You will never be the same again.
Once you learn what I have to teach you... unless you somehow lose your entire memory... it would be impossible for you to ever be "ordinaryĒ again.
I hope youíll give me the benefit of the doubt with my promise. If you do, please read on.
"But If You Canít Cast Aside Your Skepticism, Please Do Not Waste Any More Of Your Time Reading Any Further. Unless You Believe In Me- This Course Will Be Worth Nothing To You."
Anyway, before we jump into this thing with both feet... lets get acquainted. Maybe I should tell you a little about myself, how I grew up and where I came from.
I was born in northern New Jersey on January 23rd, 1974.
I grew-up poor- single parent household. I think I had some sort of learning disability, because as a child, I could not retain anything I learned in school.
Iíd study like crazy for an upcoming test... but as soon as I finished reading a chapter in my school book... I couldnít remember what I just read. It would not penetrate into my brain. It was extremely discouraging, so I gave up. I failed everything... even P.E. class.
I finally dropped out in the 10th grade. Nobody seemed to mind.
No matter how hard I tried, it always seemed like I wasnít going to amount to anything real important in life. And this really stunk because I had a passion for the finer things. I wanted the gold Rolex, the sporty Mercedes, and the Million-Dollar Mega Mansion!
But when I looked in the mirror, I didnít like what I saw. I was convinced the good life I wanted was just a dream.
But that was all about to change...
Seriously- by the time I was 19, I had a brand-new Corvette. At 20, I had 2 brand-new Mercedes Benz automobiles. And at 21, I was the proud owner of a Rolls Royce Silver Spur!
I remember back when I was 18, I was sitting on the steps of my Auntís home.
A few doors down from her lived a girl I went to High School with. Anyway, while I was out there sitting on her steps smoking a Marlboro, I saw a red Mercedes Benz SL500 pull up at this girlís home.
Some preppy geek got out of the car with his sweater wrapped around his neck and went to her front door.
He was picking her up for a weekend trip I presumed because she made him carry a small duffel bag to the trunk of his shiny red Mercedes.
Things were sure different from when we were both in High School together. Where that girl may have had no problem going out with me back then... nowadays her boyfriends had to be financially accomplished.
When I saw that freaking red Mercedes pull away and drive past me, I remember saying to myself, "Iíve got to get my shit together!Ē
And I did.
About a year later- I had the very same model and color Mercedes Benz SL500 in my garage.
How did I get the car? I didnít steal it. I didnít win the lottery. I sure didnít receive an inheritance from some long lost relative who just kicked the bucket.
"I Made The Money On My Own. I Started From Scratch With Nothing But A Pen, A Pad, And A Crazy Idea. Iím Now Going To Teach You How To Do The Same."
Why would I teach these incredible wealth secrets to total strangers for the small fee this course sells for?
I donít know.
Maybe I like to teach people stuff. Maybe I want to be immortal. Maybe I want to leave something behind on this Earth after I die that will last forever.
Whatever the reason- youíre in for a treat.
I named this course My Millionaire Bluerpint because thatís what itís designed to do.
Stop laughing.
Iím being serious.
And Iím going to guarantee it.
So anyway, lets get this thing started right away. Iím so excited for you.
I remember when I was first learning these secrets, piece-by-piece over 10 years ago.
I couldnít stop devouring this stuff from every source I could squeeze it out of... whether it was spending $10,000 on books dating as far back as the early 1900ís...
...or spending $5,000 to go to a single weekend seminar... or giving up my entire personal life from age 19 until 24... including women... just because I was so excited with what I was discovering.
"Seriously- I Envy You. I Wish I Could Experience Again What Youíre About To Learn... But Of Course I Canít. So I have To Settle For The Joy Of Watching The Light Bulbs Go Off In The Thousands Of Peopleís Minds Who Read This Course."
In my head, this course has been begging me to write it for the past five years. I finally gave in and did it.
Am I happy with the end result?
You bet I am.
The very course you hold in your hands is not just a bunch of paper, ink and glue... itís literally a roadmap... a blueprint... a formula for making moneyin America today.
These secrets are used equally by the single Mother trying to put her child in a good private school, to the small businessperson making a great living...
...all the way to guys who are running ONE BILLION DOLLAR Publicly-Traded Corporations such as The Sharper Image.
These techniques are not Mickey Mouse. They are powerful. They are life altering. They can even be dangerous if they are not used properly.
So, Iíd like to welcome you to the "BestĒ of your life. I hope after you make your millions you still remember this course and tell everyone you know how it helped you.
Enough already- letís get this party started.
Want to read the rest?
Click on the "Add To Cart" Button Below
for IMMEDIATE ACCESS Right now!
Have FULL and INSTANT ACCESS for $197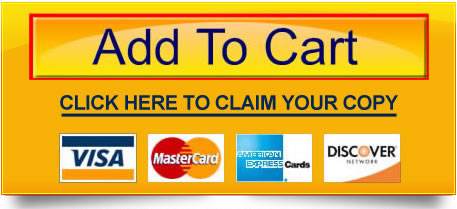 "Look... There Are Tons Of People In The Direct Response Business That Have NO RIGHT Passing Around Their 'Incorrect' Information..."
Hereís what I mean:

MOST LIST BROKERS DO NOT KNOW WHAT THEYíRE TALKING ABOUT!
If most list brokers really knew what mailing lists worked... theyíd be mailing their own offers to these lists and making millions for themselves! I mean really- unless a broker knows "insideĒ information... what advantage do they have over you? None.
MOST COPYWRITERS DO NOT KNOW WHAT THEYíRE TALKING ABOUT!
Most copywriters are full of crap. Usually, the best copy they wrote is the copy to sell YOU their services! If they really were so good- why are most of them piss poor?
MOST CONSULTANTS DO NOT KNOW WHAT THEYíRE TALKING ABOUT!
I have a theory about most consultants- they are like the guy who knows 365 sexual positions... but cannot get a date on Friday night!
"The ONLY People Who Actually 'KNOW' What Theyíre Talking About (In My Opinion) Is The Multi-Millionaire Direct Marketers Running Their Own 7... 8... And 9-Figure Empires."
THE ONLY THING IS THEYíRE NOT TALKING TO ANYONE- ESPECIALLY NOT TO PEOPLE LIKE YOU!
Iíve done it all. Iím one of the guys who "knows what theyíre talking about.Ē And since Iím unofficially "retiredĒ for at least the next couple of years...
I donít feel "threatenedĒ releasing my priceless trade secrets. I want to show you how absolutely USELESS most "expertsĒ are.
Thatís why I decided to publish EVERYTHING I KNOW in "My Millionaire Blueprint"
Iíve actually experienced firsthand the massive success... time and time again. Iíve held nothing back. All the "inside secretsĒ have been spilled...

CLICK HERE TO CLAIM YOUR COPY NOW
Even Gary Halbert says:
"Believe It Or Not, Much Of This Information Is So Electrifying; It Was Unknown Even To Me.Ē
Hereís how you can turn your passion or hobby into a 6 to 7-figure income! All the techniques used to do the following are found and documented in My Millionaire Blueprint.
EXAMPLE #1 - An average "hackĒ golfer creates a video for a few hundred dollars, which teaches other hacks to drive longer, farther and straighter. He sells this video for $39.95.
EXAMPLE #2 - A dermatologist creates a line of skincare products. She sells so many kits a month that she makes $650 MILLION A YEAR!
EXAMPLE #3 - A fitness expert creates an exercise video series and sells 40,000 customers a month at $50 a pop!
EXAMPLE #4 - A realtor creates a simple 3-ring binder full of useful home listing techniques and sells them to other realtors for $400!
EXAMPLE #5 - A 30-year-old kid grabs a video camera and films drunken girls on spring break showing their breasts. He makes $90 MILLION selling these cheaply produced videos every year!
EXAMPLE #6 - Will you be next?
"If Youíre Still Having A Hard Time Thinking Of A Product Or Service- Donít Worry... I Will Teach You How To Create The Perfect Product People Will Actually Want To Buy- Even If Your Best Skill Is Sitting On Your Behind- Seriously."
Now understand- this is NOT information youíll find in the 100ís of ad writing and marketing books out there in the "mainstreamĒ...
And you definitely will NOT find this level of information in the curriculum of the top universities in the country!
You can only learn this from someone whoís done it before- like me.
Over the past 12 years, I have tested, tweaked, and recorded techniques that almost-magically force people from all over the country to fill a mailbox with thousands of cash orders.
NOBODY teaches like I do because NOBODY, (except a handful of millionaire moguls) know all of these secrets.
Now for the first time ever- Iím willing to teach a few lucky people looking to accomplish the American Dream.
The Cost To Master The Skill That Never Stops Rewarding You:
Iíll be honest with you- my system is NOT cheap by any means. Itíll cost you $197.
If the $197 is going to keep you from feeding your family tonight- please do not buy it. I only want serious "playersĒ to have access to this information.
Also- this product is sold WITHOUT a money-back guarantee. Hereís what Gary Halbert has to say about that:
"If You Dare Say The Information You Get From This Product Was Already Known To You Or It Wasn't Worth The Money, You Are Much More Than A Shitweasel. You Are A Stone-Cold, Unethical Liar.Ē
I guess youíre just going to have to trust Halbert and me on this. Sometimes itís fun to take a gamble. Especially with the payout Gary and I speak of in this letter!
To get your very own copy of "My Millionaire Blueprint", you can order by having your credit card handy and clicking here or the "Add To CartĒ button below.
I promise this will be the best, smartest, most productive purchase youíll make this entire year!
Look- I may not have the best GPA... the highest IQ... or the top SAT score. But if thereís one thing I know how to do better than ANYONE ELSE...
..itís how to magically force people from all over the country to fill a mailbox with thousands of cash orders.
If you feel itís worth $197 to better your craft- order "My Milloinaire Blueprint"

CLICK HERE TO CLAIM YOUR COPY NOW
"Every Minute You Wait Is
Costing You Valuable Time"
Now itís time to get started. What I need you to do is go directly to the "Add To Cart" button below, press it, take out your credit card, and order it right now. This may be the last chance that you get. I can't promise I'll be selling this book at this price for long.

You know what to do next ...

1. Take out your credit card ...

2. Pop-up the order form ...

3. Fill-in the information ...

4. And you too can soon make "My Millionaire Blueprint" your blueprint for money making success!
Yes, I Can't Wait To Order "My Millionaire Blueprint"


Donít let this opportunity pass you by! HURRY! Get one of the remaining ebook copies of Vincent's "My Millionaire Blueprint" Don't wait another minute click here to order now!
Only $197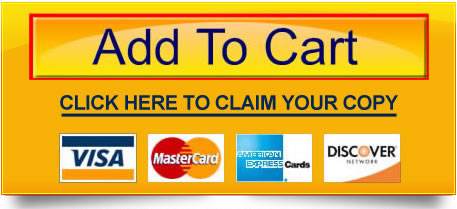 Thanks For Your Time,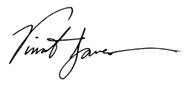 Vincent James
Author & Entrepreneur